Hello, Future Tenants of Laketree Residences!
We are excited to share our up-to-date information with you regarding your new home!
In this newsletter, you will find all the details regarding the Laketree Property that we currently have, and hopefully, your questions will be answered regarding specifics of the property etc.
Of course, if you have any additional questions regarding anything in this newsletter – please always feel free to contact our office directly, and we will do our best to get your answer for you!
We look forward to watching Laketree come to life and seeing all your smiling faces.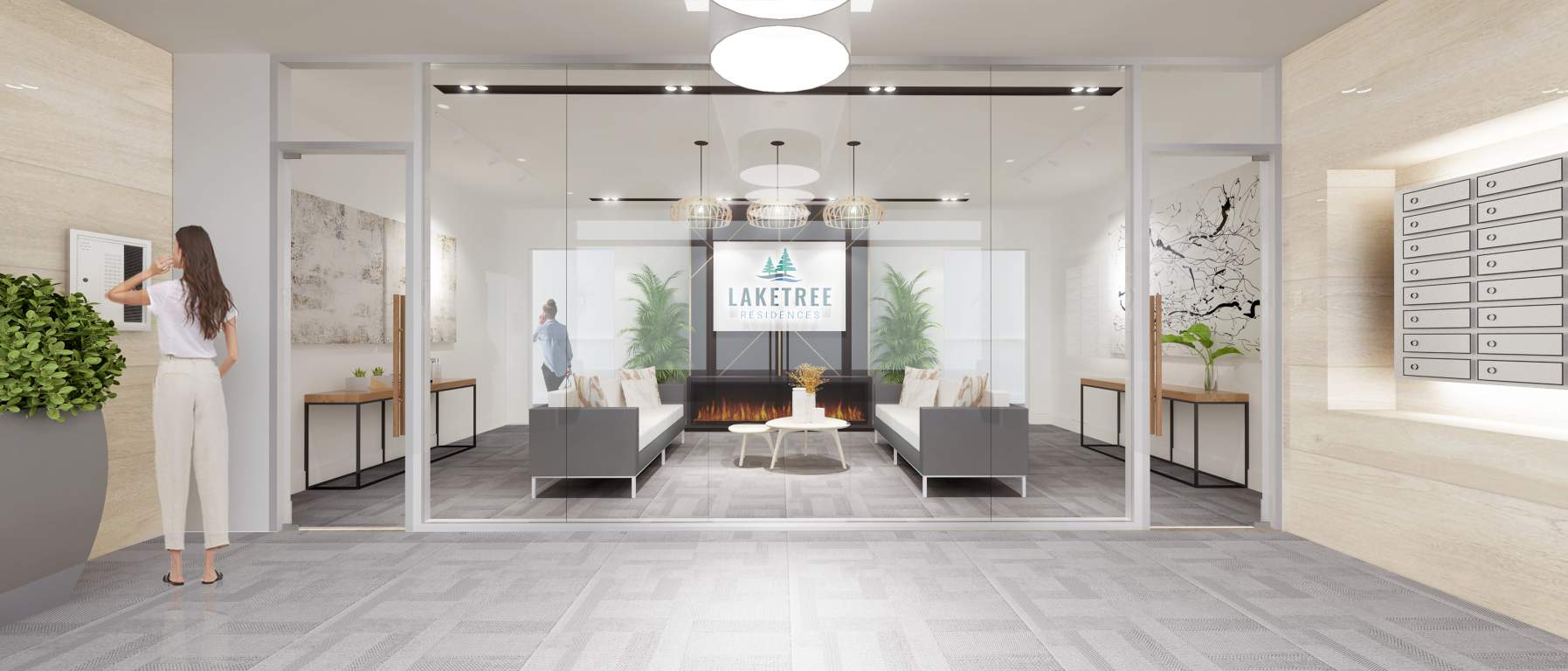 Storage Lockers
An additional cost of $75.00 per month
Approximately 3″ X 5″
The tenant would provide their own lock 66 available
First Come, First Serve Basis
Reserve Yours Today!
Expected Occupancy
Our first entry into the construction site was Monday, January 31st, 2022.
Greystone anticipates having the occupancy permit from the Town towards the end of May, but there are still many variables in this labour and material shortage environment.
As this is an active construction site, suite viewings are not permitted at this time. If this changes in the future, we will inform you as soon as possible.
Move-in Schedule
We will be starting with the ground floor suites on the West side of the building moving in first (Unit 101) and then will continue through the first floor. Once everyone is in, then we will move up to the second-floor move-ins, then third; All starting on the west side. A bit of a process with 84 suites, but we are hoping that with the tight schedule, this will be a smooth process for all tenants.
Throughout the building, you will find multiple community areas, including; Our Lobby which comes equipped with Hot and Cold parcel lockers for those late-night food Deliveries, as well as entry by Key Fob and an intercom system provided by Bell Canada.
The Fitness Centre will be packed with top of the line fitness equipment (and is included in your rental)
The Social Room will be a beautiful meeting space, which will offer a larger area to be utilized by reservation – perfect for a larger family dinner or daytime social gathering when permitted.
Other Notes
Windows in units can be opened by hand crank
LED lighting throughout apartments
Built-in-closets – style depending on suite layout
Flooring – light brown laminate, rugs will be permitted with guidelines.
White countertops in Kitchen
Soundproofing in each unit
Carpet tile in hallways
Key fob entry to all doors, including the main entryway
Bell and Cogeco Internet options available – both are high-speed, fibre optic services. Group plan will be available through Bell for approx. $50.00 per month.
Balcony sizing is approximately 4″ x 8″.
TV Wall mounts will not be included to allow tenants freedom with how they want to style their unit.
Showers will have curtain rods, not glass-enclosed.
Visitor parking will be available on site.
Landline phone jack will not come standard but, if required, can likely be arranged with Bell.
On-site garbage and recycling bins.